This is a fun filled dance program where students are taught to combine simple dance combinations. Each dance is choreographed specifically for Year 1 and Year 2 students with music that appeals to this age group. Individual and partner dances are taught in this program. A whole body warm up and complete dance routine is taught each class. Half way through the program we review these dances and also review them at the end of the program where the children are assessed.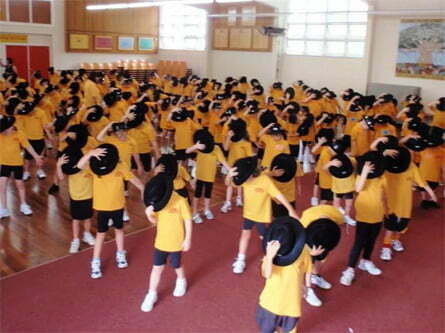 Years 1 & 2
Length of Course: 8, 9 or 10 weeks.
45min per week.
Session times are scheduled to meet your needs.
Merit certificates for all students.
Course documentation provided.
Class assessments provided.
Free Dance2bfit wristband for each student.
Program
Warm Up Dance for each class.
A new dance taught each lesson.
Review sessions each lesson.
Latest moves & music.
PDHPE Outcome DAS1.7
Dance styles taught include:
Creative Dance
Folk Dance
Bush
Social
Hip Hop
Party Favourites